confidential & classified
information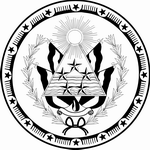 The SECRET AGENTS Mission
To infiltrate as many local venues as possible by playing an incredibly wide range of songs from today's current hits to classics from the 50's, 60's, 70's & 80's.
Their Cover
The SECRET AGENTS cover is that of a musical duo, although they can easily add additional members, such as a drummer, depending on their mission.
Latest Intelligence
Although we have limited intelligence on THE SECRET AGENTS, this is probably due to the fact that THE SECRET AGENTS are themselves of very limited intelligence.
However, while THE SECRET AGENTS may appear to be happy, fun-loving and extremely experienced entertainers, this is only a front. They are true professionals who operate with ruthless efficiency, precision timing and quiet dedication to their mission.

Previous Deployments include:

- Twin Towns Services Club
- McLaren's Landing Resort
- Melba's Surfers Paradise
- Miami Tavern Gold Coast
- Club Banora Sth Tweed
- Pacific Pines Tavern
- Coolangatta Hotel
- Hervey Bay RSL
- Seaworld Nara Resort
- SAR Club Surfers Paradise
- Across the Waves Bundaberg
- Tooleys Main Beach Gold Coast
- City Links Golf Club Toowoomba
- Marina Quays Resort Hope Harbour
- Surfers Paradise Surf Lifesaving Club